About Autumn Burke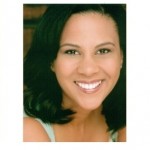 Hello and welcome to the website. My name is Autumn Burke. I live in Marina del Rey. I believe that as residents we all need to do our part and work together if we are to reach our common goals – safe schools for our children, care for our elders, economic growth and affordable access to clean energy.
I am new to politics but not new to policy or to representing diverse  constituencies.  I know what is expected of those who are elected to serve and I am honored and proud to be a candidate.
I am the proud daughter of Dr. William Burke and former Supervisor Yvonne Burke who over the course of her 40-year career in service represented much of the 62nd District.
My background and experience are in business, renewable energy and non-profit advocacy.
I have worked to educate seniors on their Medicare rights, HIV in seniors and wellness. I established a pilot program creating the first all LED-lit park.  Our success has led to an expansion of the program. I coordinated and budgeted the building of an orphanage in Ghana. I coordinated a $1.2 billion offer with a Chinese Investment firm for a major sports team, working closely with Morgan Stanley in New York.
On a daily basis I am a strategic consultant for renewable energy companies and economic development.
In my personal time I am an animal lover and raise money for organizations that educate and encourage young people in South Los Angeles. I am also proud of my success in raising over $100,000 for the re-election of President Obama.
I am an active member of the Los Angeles African American Women Political Action Committee, Young Professional in Energy and the Beverly Hill Board of Realtors.